MELTDOWN IN TIBET
short film, disturbing questions
a personal take on the politics of water in Tibet
A film by Michael Buckley
Using undercover footage and stills, Meltdown in Tibet blows the lid off China's huge and potentially catastrophic dam-building projects in Tibet. The mighty rivers sourced in Tibet are lifelines to the people of India and Southeast Asia. These rivers are at great risk from rapidly receding glaciers—a meltdown accelerated by climate change—and from large-scale damming and diversion, due to massive Chinese engineering projects. To make way for these hydropower projects and for mining ventures, Tibetan nomads are being forced off their traditional grassland habitat—and resettled in bleak villages, where they cannot make a decent living.
The film raises some disturbing questions about a looming eco-disaster. If Himalayan glaciers vanish, what will happen to the rivers of Tibet? What is the fate of people in nations downstream that depend on those rivers? Why is China building so many large dams on the Tibetan plateau? What on earth are China's engineers getting up to?
Filmmaker: Michael Buckley has long been involved in research on Tibet, with a number of published books (see www.himmies.com). In recent years, he has turned his attention to making short documentaries about major environmental problems in Tibet and how they impact Asia—highlighting issues that go unreported or under-reported in Western media. He is author of the book Meltdown in Tibet (Palgrave-Macmillan, New York).
www.facebook.com/MeltdowninTibet
Producer: Petr Sevcik grew up in Czechoslovakia, where he studied electronics and automation—and was involved in the underground art movement. Since moving to Canada, he has expanded his involvement with photography, filmmaking, and experimenting with sound. He has produced and directed a number of short films.
Music by Victor Chorobik www.chorobik.com
Length: there are two cuts for the film:
— a longer version at 39.57 minutes
— a shorter version at 12.10 minutes
Contact
For inquiries or feedback on this short film, contact Michael Buckley or Petr Sevcik:
himmies757 (at) gmail.com
From a review of Meltdown in Tibet:
The film draws its power and immediacy from the fact that Michael actually rafted down the rivers he discusses, and that he captured on film the spectacular and overwhelming quality of these greatest of Asian waterways. That he secretly filmed some of the very dams the Chinese were building on these rivers, provides the documentary the extra seal of authenticity, as it were. I may be getting a little picky here but the film seems to slow down a bit when it moves away from the rivers and goes into a general discussion on the Chinese presence in Tibet, and on Tibetan Buddhism and conservation. Nonetheless, Meltdown In Tibet is a very dramatic, informative and even entertaining film that strikes a powerful blow for the environmental and Free Tibet cause. Absolutely a must-see for Tibetans, supporters and friends.
—Jamyang Norbu, from his blog Shadow Tibet at www.jamyangnorbu.com
Awards: Meltdown in Tibet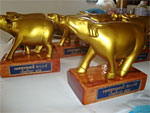 Vasudha Award — best film on Environmental Issues: at IFFI Awards, Goa, India, December 2009
Golden Buffalo Award — best Social Issue Movie: from audience choice at Cambofest, Cambodia, December 2009
El Capitan Award — Environmental / Mountain Film Competition, Yosemite Film Festival, USA, 2009
Sir Edmund Hillary Award — Mountain/Environment Competition, at Mountain Film Festival, Mammoth Lakes, California, February 2010
Silver Palm Award — the category of Shorts, at Mexico International Film Festival, Rosarito, Mexico, May 2010
Best Documentary — Poppy Jasper Short Film Festival, California, November 2010
MADA (Making A Difference Award), Honourable Mention — COMMFFEST, Toronto, Canada, 2010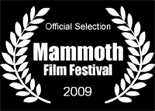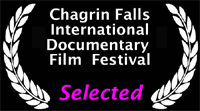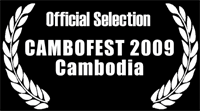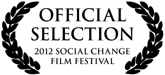 FILM FESTIVAL SCREENINGS 2009
Meltdown in Tibet premiered in Vancouver, Canada, at the Vancity Theatre, June 13-14, 2009, as part of the festival Touched by Tibet.
The short documentary has been selected for screening at over 30 film festivals giving exposure to independent filmmakers with low-budget productions. Festival screenings for Meltdown in Tibet include:
RADAR Hamburg International Independent Film Festival: Germany—November 2009. Screening 70 films over 6 days. Meltdown in Tibet served as 'appetiser' for The Last Days of Shishmaref, a documentary feature film about the devastating impact of climate change. The setting is a native community on an island off the west coast of Alaska, where thawing permafrost has caused buildings to buckle and collapse into the ground. Both films presented under theme 'The Big Melt'.
Nimbin Independent Film Festival: NSW, Australia, Oct/Nov, 2009
Mammoth Film Festival: California, USA, Dec 2009
Short Film Center: Goa, India, Dec 2009
Cambofest: Cambodia, Dec 2009
FILM FESTIVAL SCREENINGS 2010
Sonoma Environmental FF, California, USA, Jan 21-24
Seoul Human Rights FF, Korea, May 27-30
Okanagan International FF, BC, Canada, July 21-25
Bangkok IndieFest, Thailand, August 6-8
Columbia River Gorge International FF, Washington, USA, August 11-15
Big Bear Lake FF, California, USA, Sept 17-19
COMMFFEST, Toronto, Canada, Sept 22-27
Film North, Huntsville, Ontario, Canada, Sept 23-25
Indie Can FF, UFT Campus, Toronto, Canada, Sept 30-Oct 3
Chagrin Falls International Documentary FF, Ohio, USA, Oct 12-16
American Conservation FF, W. Virginia, USA, Nov 4-7
Poppy Jasper Short Film Festival, California, USA, Nov 12-14

Kendal Mountain Festival, Kendal, Cumbria, UK, Nov 18-21
—Meltdown in Tibet screening as part of the Culture & Environment Programme. Kendal Mountain Festival is a major venue for outdoor adventure films in Britain—strong on mountaineering, whitewater running and other adrenaline sports.
Incheon Human Rights FF, South Korea, Nov 25-28
—screening Korean-language version of Meltdown in Tibet
Finger Lakes Environmental FF, Ithaca, New York, USA, April 2011
VOICES FROM THE WATERS 2010
The 5th International Film Festival on Water, Bangalore, India, August 27 to 30
A festival devoted to water? Yes, mainly troubled waters. The rivers, the lakes, the oceans. Dying water.
This is the largest film festival of its kind—a wake-up call for awareness, dialogue and debate about water—on which the survival of our world depends. The festival showcases short documentaries, animation and feature films on water and related issues—such as water scarcity, dams and the displaced, water struggles and conflicts, floods and droughts, river pollution, sanitation and health. Films include: When the World Sinks (Greece), Go with the Flow (Netherlands), Water and a City (India), and Addicted to Plastic (Canada).
Meltdown in Tibet screened twice at this festival, with a follow-up presentation by Tibetan activist Younten, putting Tibet's rivers and China's damming of those rivers at centre stage.
Post-festival, the films go on tour, screening at selected colleges and other venues in India.
global water crisis
SCFFI, New Orleans, Mississippi, USA, Nov 28 – Dec 2, 2012
SCFFI (Social Change Film Festival & Institute) chooses an annual theme that is explored in festival films, workshops, panels, campaigns, and symposia in order to raise awareness about critical social, environmental, and political issues. The theme for the 2012 festival is Global Water Crisis: Challenges & Solutions. SCFFI hosts four days of films, panels, workshops, selected shorts and special events to inspire and instruct. Meltdown in Tibet is one of the shorts screened at the festival. At the same time, SCFFI is kicking off the SCFFI Global Water Awareness Campaign, with a video contest for young people across the globe.
World Rivers Day, 2013
Sept 29, 2013, Dharamsala, India — the Tibet Women's Association EDD hosted a special event at Hotel Tibet in Dharamsala, with keynote speakers and screening of Meltdown in Tibet. World Rivers Day celebrates the stewardship of rivers, and focuses on their importance for the health of the planet. World Rivers Day is held annually on the last Sunday of September. The worldwide celebration was first staged in 2005, the same year that World Waters Day (March 22) was inaugurated as part of the UN Water for Life Decade (2005 to 2015). Despite such fine initiatives, the UN has done nothing to prevent Tibet's rivers from being strangled by Chinese dam engineers.